Organic Full Spectrum CBD + other Cannabinoids

Organic Superfoods +CBD

Formulated for Pets

100% Natural Ingredients

No Additives or Preservatives

Non GMO, No Gluten, No Dairy

Concentrated in a convenient dropper bottle

Easily drop directly into mouth or in water/food

0% THC = Non Psychoactive = NO "High"

Made in the USA
Description
The CBD pet tincture we offer are guaranteed to be 100% organic, non-GMO, and Vegan. We firmly believe that only the healthiest and highest quality ingredients should be provided for all pets, nothing less than what humans do.
Ingredients:
Cannabidiol (CBD) without the psychoactive effects such as tertrahydrocannabinol (THC) to make sure it's safe to consume without the risk of letting your cat or dog to get "high"
Hempseed oil that promotes healthy coat and skin as well as boosts the immune system.
Product Specs:
Weight under 20 lbs. (Small) CBD Oil for Dogs and Cats – 0.5 oz. (15 ml). 1 drop = 0.5 mg CBD. Approximately 300 drops per bottle 
Weight of 20-60 lbs. (Medium) CBD Oil for Dogs and Cats – 0.5 oz. (15 ml). 1 drop = 0.5 mg CBD. Approximately 300 drops per bottle 
Weight over 60 lbs. (Large) CBD Oil for Dogs and Cats – 1 oz. (30 ml). 1 drop = 0.5 mg CBD. Approximately 600 drops per bottle 
Dosing Recommendations
CBD dosages depends on the body weight as well the condition of your pet. It's not difficult to determine the proper dose, we've got you covered! You can simply check out our CBD Dosing Chart for Pets.
What is Full Spectrum CBD oil For Dogs & Cats?
CBD Oil for Cats and Dogs by the Pet Hemp Company is created using Hemp Seed Oil and Full Spectrum CBD Oil extracted by using pure CO2. This yields an easily administered potent concentration for faster results. All you'll need to do is to mix the drops of CBD tincture into your pet's meal or favorite snack. You can also apply this directly inside their mouths. Doing so will allow for quick—if not instant absorption and provide immediate relief to the body.
Benefits of CBD Oil for Dogs & Cats
CBD or Cannabidiol is naturally produced by the hemp plant. There have been many studies conducted to determine how well CBD can work with an animal's endocannabinoid system in order to aid in alleviating pain, arthritis, anxiety, inflammation, cancer side effects, seizures, pain, etc.
Another benefit to using CBD oil for your dog or cat is that it allows you to ensure that they get their daily (proper) nutrition balance. Many of our customers experienced high success rates in relieving their pets of severe pain from arthritis and joint pain. You'll be happy to see your dog or cat have a better quality of life and they'll love you all the more for it. More and more veterinarians, from all over the globe, are endorsing Pet Hemp Company CBD as their primary choice for holistic care in promoting a healthy life for your pet.
We at Pet Hemp Company only offer and provide the best CBD oil for cats and dogs, which is backed by our 100% satisfaction guarantee. If you're unhappy, you can get your money back with no questions asked!
Do Cats and Dogs Have an Endocannabinoid system?
Absolutely! Dogs and cats –and practically all mammals—have ECS or an endocannabinoid system. This is responsible in regulating many vital bodily functions and maintaining a healthy and natural balance, also known as homeostasis. 
It's important to note that the ECS is responsible for offsetting the usual symptoms of arthritis, inflammation, skin allergies, anxiety, nausea, seizures, pain, etc. To date, studies are still being conducted to determine how the endocannabinoid system reacts to CBD.
Is CBD Oil Safe for Both Cats and Dogs?
CBD oil is generally deemed safe to use for both cats and dogs. This has been thoroughly tested in clinical trials to determine therapeutic benefits for both humans and animals. While the FDA has yet to provide their final verdict on CBD, there are no key indications of how CBD can possibly pose harm to either animals or humans.
We at Pet Hemp Company guarantee that all the CBD products we offer are tested by a third party laboratory to ensure dosing accuracy and quality. Our tinctures are derived from 100% industrial grade hemp without the presence of THC. This guarantees your pets will not get high since CBD is not psychoactive. 
There are no observed toxic doses for CBD and there are no reports of any cases where animals experienced a CBD overdose. On the other hand, much like with most natural remedies, there will come a point where administering higher doses will pose no significant benefit for your pet. When this happens, it's advisable to initially administer the CBD tincture in 50% dosage and observe the effects and gradually increase the dose until you reach the full recommended dosage.
Why Buy CBD from Pet Hemp Company?
Before we established this company, we took notice that there were practically no high-quality CBD products available online for animals—particularly for cats and dogs. We, at the Pet Hemp Company, are committed to providing only the highest quality CBD pet tinctures on the market. Every batch of our CBD is ensured to have consistent and potent formulation as part of our quality control and commitment to provide the best on the market. 
As mentioned, our products are independently tested by a third party lab to ensure quality and potency. We only use vegan, organic, non-GMO, and all-natural ingredients for each of our CBD pet tinctures. We would never allow animal by-products, wheat, artificial colors and flavors, as well as cornmeal in our products. We want to make sure that your pets are not only healthy, but also happy.
Pet Hemp Company wants you to have peace of mind with every purchase you make with us. We are so confident with our products that we offer a 100% satisfaction guarantee. If you're unhappy with our products, you can have your money back.
Is Shipping Really Free for All Orders?
You better believe it! We provide free standard shipping for all our customers. It doesn't matter how big or small your order is, you'll get this service free. Once your order has been processed, you can expect delivery within the next 3-6 business days. We're confident that this extra service we provide sets us apart from others. And if you feel you can't wait that long, you can simply choose Priority shipping to get your products within 2-3 business days at a minimal additional charge.
Where Do You Ship CBD Products?
Pet Hemp Company aims to have our products available wherever you might be in the country. We ship to all the 50 states. To confirm that we can service your area, you can check out our FAQ section and look under "can you ship to my state or country"
We ship our CBD oils everywhere including Denver, Colorado; Los Angeles, California; New York; Houston, Texas; Chicago, Illinois; Pennsylvania; Philadelphia, Phoenix, Arizona; San Diego, California; San Antonio, Texas; Detroit, Michigan; Austin, Texas; Jacksonville, San Jose, California; Florida; Columbus, Ohio; Charlotte, San Francisco, California; North Carolina; Dallas, Texas; Boston, Massachusetts; Seattle, Washington; Nashville, Tennessee; Kansas, Kentucky, Michigan, Louisiana, Minnesota, and every other city in the US!
Customer Reviews
01/16/2020
Sherry F.
United States
An amazing product
I have a senior dog and have been giving him Pet Hemp CBD for the last few weeks. I can already see a difference in his mobility and his appetite. I am so grateful to find a product like this that is so effective. I highly recommend it to everyone and have already sent a few friends to the site to buy.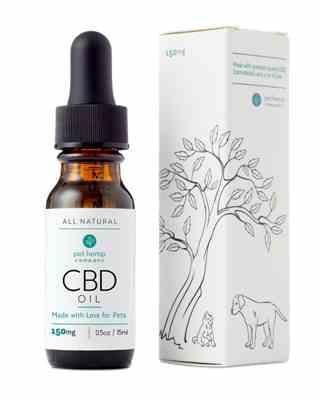 06/29/2020
Michelle C.
United States
Great product
It definitely works. Great product!
06/19/2020
Vernon J.
United States
I just received it and it's helping her mobility. She is 14 years old.
06/14/2020
Cynthia L.
United States
Shih Tzu w/Seizures
Our Shih Tzu was having 3-4 seizures a day she is now down to 1 every 4-5 weeks. We give her the drops 2x day am and pm feedings. We also use Seizure Pet Relief Spray as well. We are so happy they have slowed down and aren't as violent anymore. We didn't want to put her on prescription meds the vets give out. We want her to still have quality of life as long as possible. She turned 10 last Nov 2019
06/09/2020
Nune H.
United States
Thanks
It's great. It's working. My dog is as active as she was a year ago.
---