CBD Oil Tinctures for Dogs & Cats
Organic Full Spectrum CBD + other Cannabinoids

Concentrated in a convenient dropper bottle

Easily drop directly into mouth or in water/food

Formulated for Pets

0% THC = Non Psychoactive = NO "High"

100% Natural Ingredients

Organic Superfoods +CBD

Non GMO, No Gluten, No Dairy

No Additives or Preservatives

Made in the USA
Description
Pet Hemp Company CBD Oil for Dogs & Cats is formulated with pure CO2 extracted Full Spectrum CBD Oil and Hemp Seed Oil. This creates a powerful concentration that can be easily administered for fast results. Apply the CBD tincture drops directly into your pet's mouth or drop on your pet's favorite food or snack. Quick absorption into the body helps provide immediate relief.
Our CBD pet tinctures are always 100% Non-GMO, Organic and Vegan. We believe that all pets deserve only the highest quality in healthy ingredients, just as we humans do.
Ingredients:
Hempseed Oil – Boosts immune system. Promotes healthy skin and coat.
CBD (Cannabidiol) – does not have any psychoactive effects like THC (tetrahydrocannabinol) does. This means your dog or cat will not get "high" by consuming CBD.
Product Specs:
CBD Oil for Dogs & Cats 150 MG for Small Pets under 20 LBS – Bottle Size: 15ml / 0.5 oz. | Appx. 300 drops per bottle | 1 drop = 0.5 mg CBD
CBD Oil for Dogs & Cats 300 MG for Medium Pets 20-60 LBS – Bottle Size: 15ml / 0.5 oz. | Appx 300 drops per bottle | 1 drop = 1 mg CBD
CBD Oil for Dogs & Cats 600 MG for Large Pets over 60 LBS – Bottle Size: 30ml / 1 oz. | Appx 600 drops per bottle | 1 drop = 1 mg CBD
Dosing Recommendations
CBD dosage is dependent on body weight and the type of condition which you are using it for.
To view the recommended dosing for this product, visit our CBD Dosing Chart for Pets.
Benefits of CBD Oil for Dogs & Cats
Cannabidiol (CBD) is produced naturally by the hemp plant. Recent studies have found how CBD works with your pet's endocannabinoid system to help anxiety, arthritis, cancer side effects, inflammation, nausea, pain, seizures, skin allergies, and more.
CBD oil is a great way to ensure your dog or cat receives a proper daily nutrition balance. Our customers have found high success rates in helping their pets with severe joint pain and arthritis. Your dog or cat will surely thank you and have a better quality of life. Veterinarians worldwide are recommending Pet Hemp Company CBD as the top holistic choice for helping promote a healthy life for your furry friend.
Pet Hemp Company offers the best CBD oil for dogs & cats backed with our 100% satisfaction guarantee or your money back, no questions asked.
Do Dogs & Cats Have an Endocannabinoid System?
Yes! All mammals including dogs & cats have an endocannabinoid system (ECS). The ECS helps to regulate many essential functions of the body and maintain a natural and healthy balance. This natural balance is known as homeostasis. The ECS functions to balance out symptoms of anxiety, arthritis, cancer side effects, inflammation, nausea, pain, seizures, skin allergies, and more.
There is ongoing research about CBD and how it affects the endocannabinoid system.
Is CBD Oil Safe for Both Dogs & Cats?
CBD oil is considered to be safe for both dogs & cats. It has been extensively tested on both animals and humans in clinical trials and is widely used for its therapeutic benefits. Although the FDA has not given an official ruling on CBD, there is no evidence that CBD is harmful to humans or dogs. 
All of our CBD products are lab tested to ensure quality and accuracy in dosing. Our CBD pet tinctures are made from 100% industrial hemp and contain NO THC. Because CBD is not psychoactive, it will not make your pet high. There is no known toxic dose of CBD. Furthermore, there have been no reports of any people or animals overdosing on CBD.
As with most natural products, there is a point at which administering additional CBD will have no additional beneficial effect for your pet. It is always advisable, therefore, to give your pet a 50% dosage of the CBD tincture first and then monitor the effects before increasing towards a full dosage.
Why Buy CBD from Pet Hemp Company?
Simply put – we carry the most recommended & highest quality CBD pet tinctures online. Before we started Pet Hemp Company, we noticed a lack of high quality CBD products for dogs & cats online. We decided to fill that void. Every single batch of our CBD is lab tested by a third party for potency to ensure that your pet receives a precise dosage.
We only use all natural, non-GMO organic & vegan ingredients in our CBD pet tinctures. We never put any wheat, animal by-products, corn meal, artificial flavors or colors in any of our products. After all, a healthy pet is a happy pet.
Pet Hemp Company is a brand you can trust to always deliver consistent and quality products, on time. We offer a 100% satisfaction guarantee on all of our CBD products, or your money back.
Is Shipping Really Free for All Orders?
Yes! We offer free STANDARD shipping on all orders, no matter how small or large your order is. Always! This means that after placing your order, you should expect to receive your goods within 3 to 6 business days. Not many sites can offer a deal like this. Yes, this is what we meant by filling the void. You can also choose PRIORITY shipping for a small additional cost at your choosing. For PRIORITY shipping you will receive your goods within 2-3 business days.
Where Do You Ship CBD Products?
Pet Hemp Company is committed to shipping the best CBD products for dogs, cats or horses to your door no matter where you live in the United States. These means that we ship to all 50 states in the US, no matter which state you live in. To confirm that we can ship to you, just look under the "can you ship to my state or country" section of our FAQ.
We ship our CBD cat treats everywhere including Los Angeles, California; Denver, Colorado; New York; Chicago, Illinois; Houston, Texas; Philadelphia, Pennsylvania; Phoenix, Arizona; San Antonio, Texas; San Diego, California; Detroit, Michigan; San Jose, California; Austin, Texas; Jacksonville, Florida;  San Francisco, California; Columbus, Ohio; Charlotte, North Carolina; Seattle, Washington; Dallas, Texas; Boston, Massachusetts; Nashville, Tennessee; Kansas, Kentucky, Louisiana, Michigan, Minnesota, and every other city in the US!
Customer Reviews
01/16/2020
Sherry F.
United States
An amazing product
I have a senior dog and have been giving him Pet Hemp CBD for the last few weeks. I can already see a difference in his mobility and his appetite. I am so grateful to find a product like this that is so effective. I highly recommend it to everyone and have already sent a few friends to the site to buy.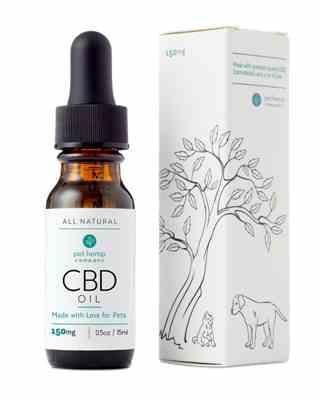 06/02/2020
Christie H.
United States
Pet
She likes the taste so it is easy to give to my little dog
05/27/2020
Victoria M.
United States
I'm on automatic shipment/delivery
So far so good!
05/21/2020
Cynthia L.
United States
Shih Tzu w/Seizures
So far so good we put 8 drops in her food morning and night, to be fair we are also using a natural spray pet relief for seizures on her tummy and ears. We are having Excellent results!!! Her Seizures have dropped from 2-3 every other day to 1x every 3-4 weeks. She started out having 1 or 2 in the heavy winter months Jan Feb March(it has something to do with Barometric pressure) and nothing the rest of the year. This year she started having more and they were much more severe, it was scary. We didn't really want her on those heavy meds the Vet gives so I started researching and read how someone was giving these two as a little cocktail and it worked so well for their dog, we decided to give it a try. So Very Glad we did!!! The CBD drops have no smell and no taste, it doesn't affect her eating at all!! So glad we found Pet Hemp!! Thank you!
05/19/2020
Marian G.
United States
Pet did not tolerate
I tried the CBD oil on my 19 year old Rat Terrier for his arthritis. I gave him 1/2 dose on first day and he vomited all night so I than decreased to 1/4 dose and the vomiting continued, so I stopped giving him CBD. Really thought that this would help him but I guess he is one that can't tolerate it. Thank you for your assistance you were very helpful
---